Hand Made Quality Fishing Tackle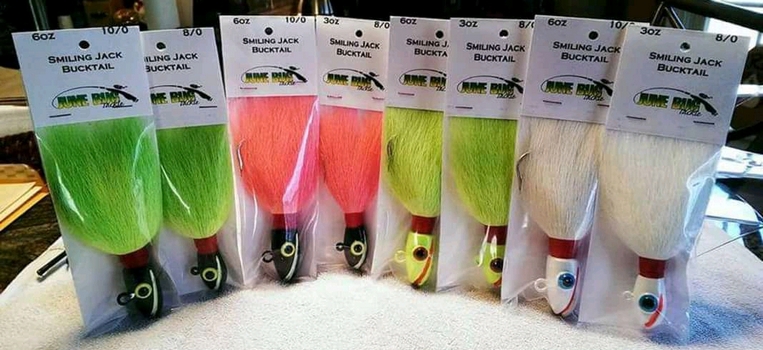 Made in the USA – Custom Bucktails, Parachutes Mojos, Spinner Baits, Shads, Twistertails, June Bug Bass Rigs, Washed Deer Tails and other Terminal Tackle. Durable baked-in powder paint and a wide selection of colors and sizes.
D.I.Y Supplies and Materials to Tie Your own Bucktails and Parachutes!
Painted and unpainated jig heads available along with nylon hair, deer tails, thread, glue and instructional video to make your own custom bucktails and parachutes.